Mexican Silver Libertad Coin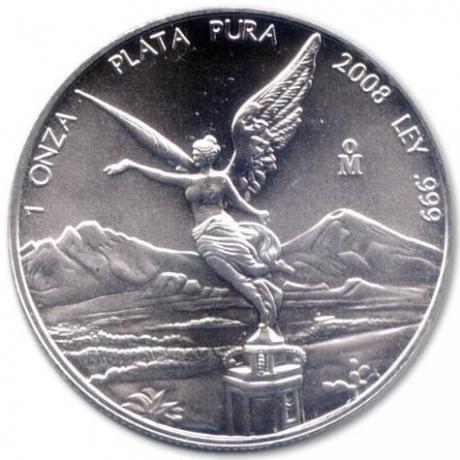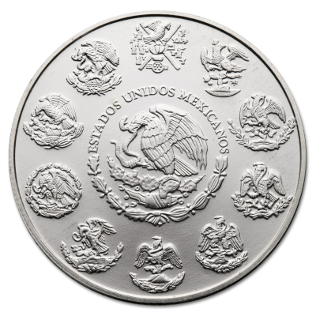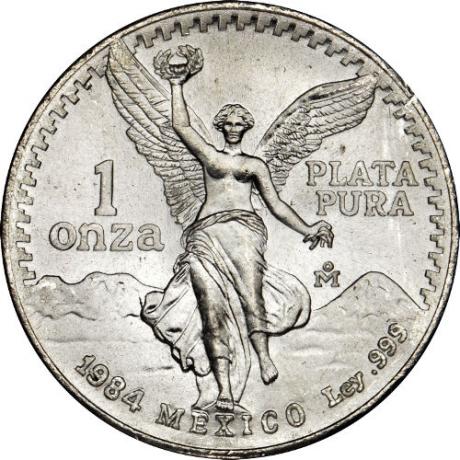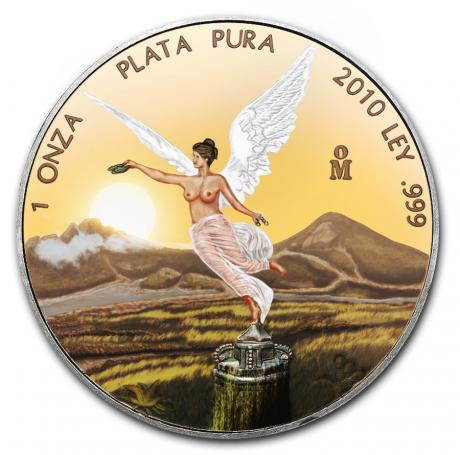 Libertad coins are silver and gold mexican bullion coins. It has been sold in 1/20, 1/10, 1/4, 1/2, and 1 ozt for gold and silver coins; and 2, 5 ozt and 1 Kilogram only for silver coins.
Design
The coins are .999 fine silver or fine gold. On one side of the coin is a winged Victoria of Mexican Independence Victory Column in front of a landscape with the volcanoes Popocatépetl and Iztaccihuatl. The opposite side shows the coat of arms of Mexico. The new version has the Independence Angel in another angle, and the opposite side shows the coat of arms of Mexico surrounded by historical mexican coats of arms. The original design is based in Centenario gold mexican coin.
There are a few major varieties known in the proof libertads, first is the 1983 proof double and triple die. The 1983 oz proof is very scarce with only 998 minted. The second major variety is the 1987 1oz proof with missing feathers discovered later in 2015 by Kraig Magnussen and currently there are 3 known, 2 graded PF69 and 1 in raw form. The missing feather variety was caused by over buffing of the die causing parts of the actual design to be missing. |} *On July 31, 2015, APMEX put for sale a 2-coin set featuring the first ever reverse proof Libertad; the second coin in the set was a one-ounce Proof coin. The sets came in a display box with the Banco de Mexico and APMEX logos. The initial price was $199 and more than doubled to $499 by the end of the day. Only 500 sets were produced for APMEX but an additional 1000 3 piece sets with Reverse Proofs were made for the 90th anniversary of the Banco de Mexico and sold internally to bank employees.